Email Us

northcoastcnps@gmail.com
Plan Your Visit
The Nursery is open to the public during weekly drop-in Volunteers hours. Browse the nursery, visit the demonstration garden, while getting a behind the scenes glimpse of nursery operations.
Hours
Wednesday: 10am - 1pm
Friday: 10am - 1pm
Sunday: 10am - 1pm
Getting here
5851 Myrtle Ave
Eureka, CA 95503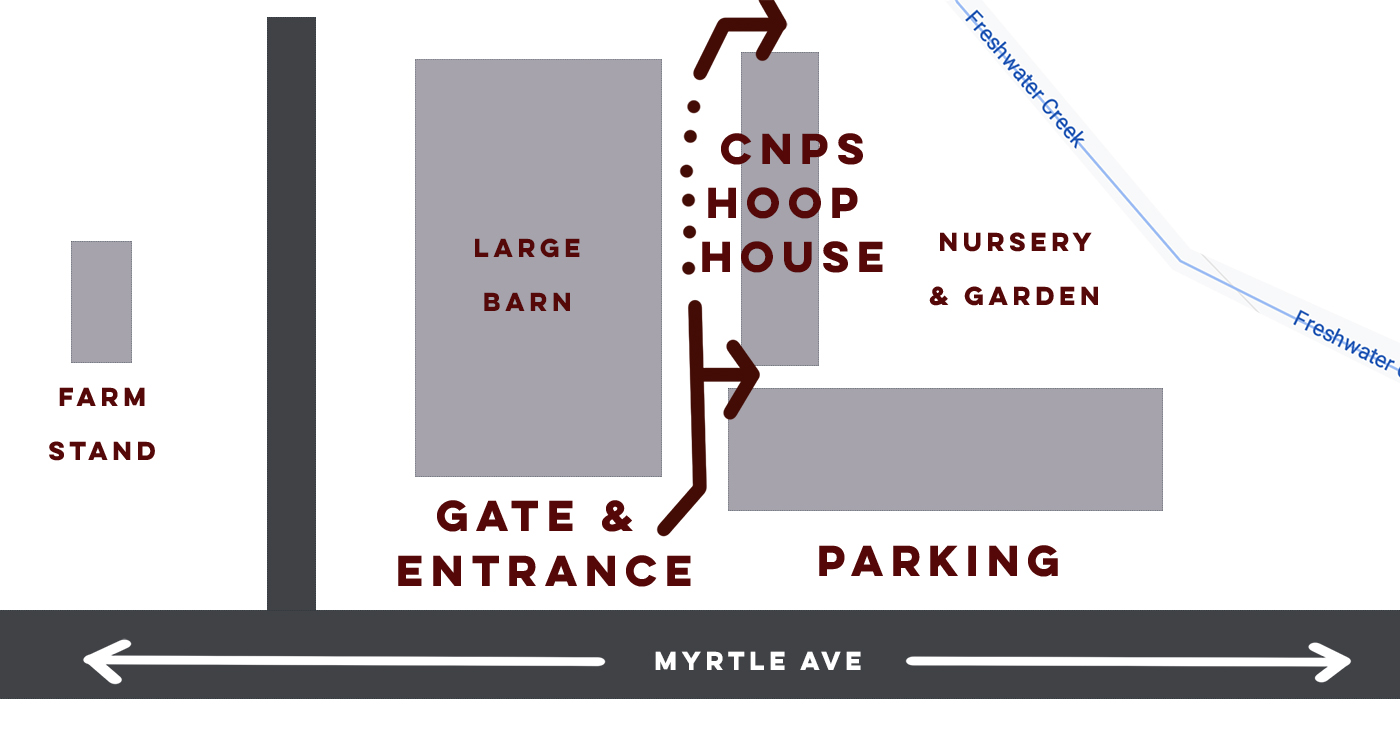 Parking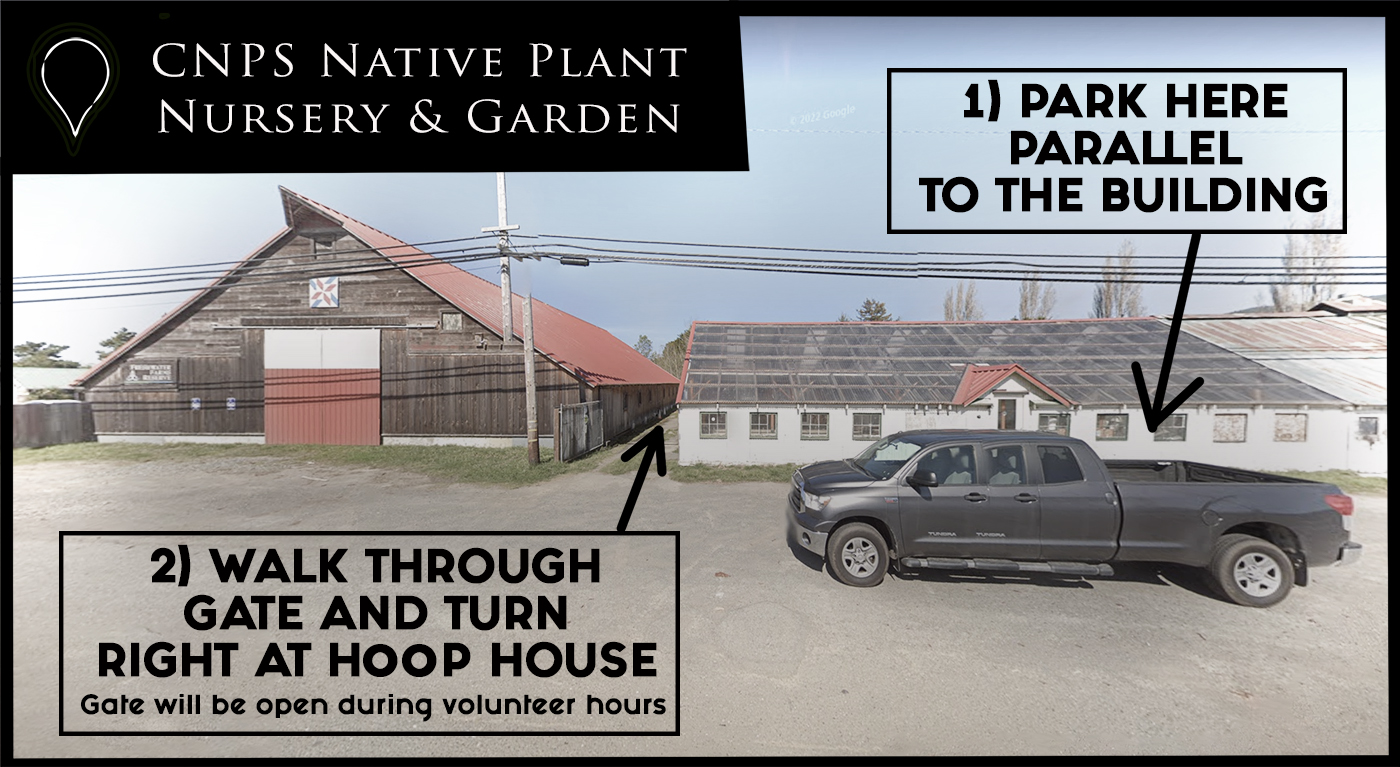 You can also park in the Freshwater Farms Reserve parking lot and walk East to get to the nursery's back entrance.